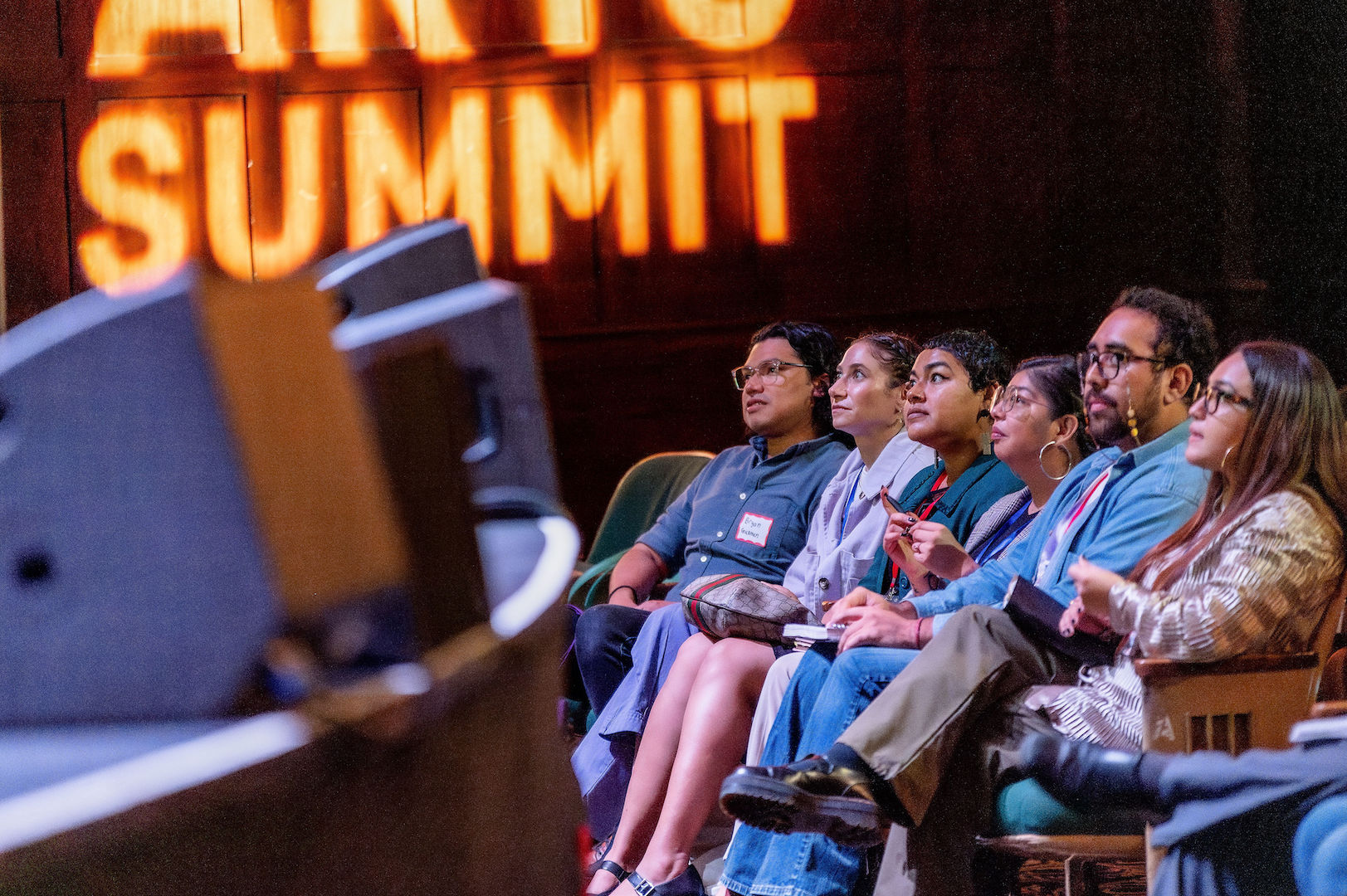 2023
State of the Arts
Summit
Arts for LA annual State of the Arts Summit brings together arts and culture leaders to address recurring economic and social barriers. Through this in-person gathering, we encourage bold collaborative approaches through panels, discussions and networking.
Our 2023 summit, Barriers to Bridges, featured a keynote address from Snehal Desai, Artistic Director of Center Theatre Group, along with panels and discussions that addressed partnerships, community engagement, reimagined leadership, and equitable funding.
We are thankful to all who joined us and what we collectively accomplished at this year's summit:
300+ arts and civic leaders convened
A packed agenda of thought leadership and advocacy visioning
Multiple performances and creative activities centered throughout the day
Powerful conversations focused on the future of the arts and culture sector
20+ volunteers uplifting the event through generous effort
And so much more…
Missed out on the summit? See photos below:
The State of the Arts Summit is sponsored by the following organizations. Interested in becoming a sponsor of Arts for LA? Email info@artsforla.org for more information!
SOTA Summit
Speakers and Performers
Anessa Strings
Anessa Strings (she/her) Aneesa Strings is a bassist, vocalist and composer from Oakland, California. She began playing professionally and recorded her first jazz album at just 13 years old. Aneesa received her Bachelors of Music in Jazz Studies at the University of Southern California in 2014, where she released her first solo album A Shift In Paradigm featuring her single "Simpin", produced by Patrice Rushen in collaboration with SFJAZZ. In 2016, Ms. Strings earned her Masters of Music in Jazz Studies at Michigan State University where she toured as the lead singer of the Bebop Spartans Big Band under the direction of Rodney Whitaker. Ms. Strings released her 2019 critically acclaimed sophomore album "WAYS", and has continued to tour world-wide with the likes of Duckworth, Jose James, Kandace Springs, Umi, and Teyana Taylor. Aneesa is touring this fall of 2023 and is releasing an EP in 2024.
Antonio Villaraigosa
Antonio Villaraigosa (he/him) is a respected voice in American politics and a prominent policymaker with a keen understanding of America's mainstream and emerging communities. Known for his exceptional skill at building broad bi-partisan coalitions, he draws support from the broad center of progressive Democratic and Republican voters. Mr. Villaraigosa is currently a Partner and Co-Chair at Actum where he focuses on strategic and crisis communication consulting to senior executives in large public and private sector organizations. In August 2022, Mr. Villaraigosa was appointed to be the Infrastructure Advisor to the State of California, working with local, state, and federal leaders to identify priority projects and maximize access to federal funding across all regions of the state. In 2013 Mr. Villaraigosa finished his two terms as 41st Mayor of the City of Los Angeles, after eight years of major strides in transportation, crime reduction, infrastructure, energy and resource sustainability, right-sizing government, business development and education reform. Prior to his election as Mayor, Mr. Villaraigosa served as a member of the Los Angeles City Council from 2003 to 2005. From 1994 through 2000, Mr. Villaraigosa served in the California State Assembly as Democratic Whip, Majority Leader and Speaker of the Assembly. He was a member of President Obama's Transition Economic Advisory Board, the 2012 Chairman of the Democratic National Convention and President of U.S. Conference of Mayors. Mr. Villaraigosa also has served in academia, as a fellow at Harvard University and a professor in public policy at the University of Southern California. He was also a senior fellow at the Bipartisan Policy Institute in Washington, D.C. Additionally, he has served on the McGraw Hill Global Education Board of Directors, and currently serves as Board Chair of The Change Company. He also serves on numerous non-profit Board of Directors including but not limited to UC Merced, AltaMed, and Peace Over Violence.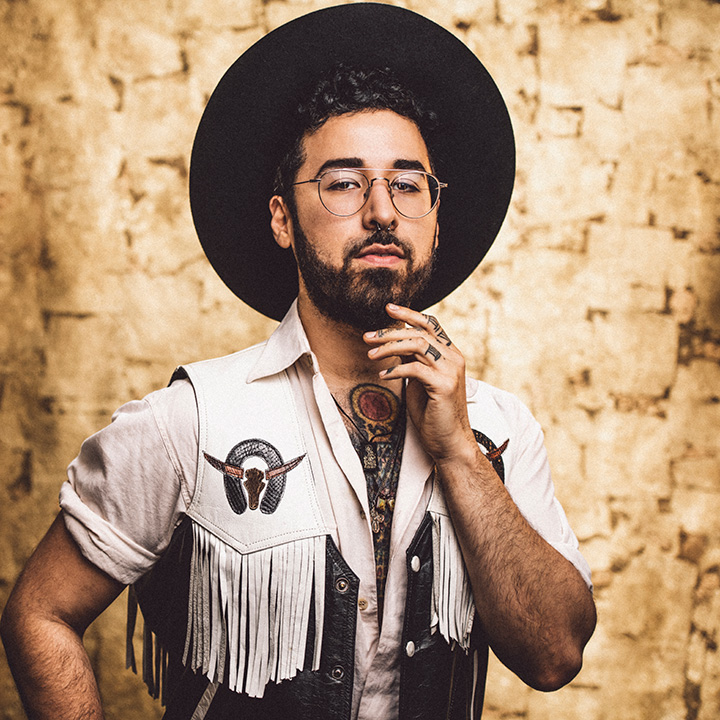 Curly Velasquez
Curly Velasquez (he/him) is a writer, actor and content creator who celebrates all things Latinx and beautiful. He began his career in fashion working for celebrity photographer David LaChapelle, and design icon Jeremy Scott before starting his own line. By the age of 25, he was celebrated as one of the "IT" designers in LA by H&M and directed a music video for Interscope records. Curly produced and appeared in BuzzFeed's Latinx division: Pero Like. You can see Curly on Starz's VIDA (Seasons 2 and 3) and Netflix's documentary Mucho Mucho Amor and as a guest correspondent on E! What The Fashion. He currently co-hosts the podcast "The Super Secret Bestie Club" produced by iHeartRadio and Sonoro with his bestie Maya Murillo.
Deborah Cullinan
Deborah Cullinan is one of the nation's leading thinkers on the pivotal role artists and arts organizations can play in shaping our social and political landscape, and has spent years mobilizing communities through arts and culture. She joined Stanford University in early 2022 as the first full-time vice president for the arts. Previously, she was CEO of Yerba Buena Center for the Arts (YBCA), where she launched several bold new programs, engagement strategies, and civic coalitions. Prior to joining YBCA in 2013, she was the executive director of San Francisco's Intersection for the Arts. She is a co-founder of CultureBank, board member of the Community Arts Stabilization Trust, and recently served as co-chair of the San Francisco Arts Alliance and vice chair of the Yerba Buena Gardens Conservancy. She was the inaugural National Field Leader in Residence at Arizona State University's National Accelerator for Cultural Innovation and a former innovator-in-residence at the Kauffman Foundation. She served on Mayor London Breed's San Francisco Economic Recovery Task Force and also on Governor Gavin Newsom's Task Force on Business and Jobs Recovery. Her passion for using art and creativity to shift culture and advance equity and justice has made her a sought-after speaker at events and conferences around the world.
DJ missNINJA
Born and raised in Los Angeles California, MissNINJA earned her name when it was discovered that she is a Second Degree Black Belt and World Champion in the martial art of Ju-Jitsu. Both her time training on the mat and behind the turntables has given MissNINJA super sharp skills as a fighter as well as a DJ. Her training in both fields began early in childhood and she has grown into a recognized powerhouse in both realms. Known for her in depth knowledge of music spanning across a wide variety of genres, MissNINJA has the ability to read and move a crowd. Spinning everything from 80's to Top 40, 90's Hip Hop to Electro & Dubstep, Disco to Classic Rock, she is able to deliver a sound that is always unique, energetic & exciting. She has DJ'd many major events such as Super Bowl LVI, MLB All-Star Game, USWNT Victory Tour, as well as celebrity weddings & red carpet events. She opened for DJ QBert with special guest Baby Bash in Las Vegas, spun alongside Z-Trip, 12th Planet, Noisia & Dirtyphonics in Puerto Rico for the Electric Daisy Carnival after-party with Insomniac, DJ'd with DMC World Champion – DJ Craze for the Vice/Absolut Open Canvas event in San Francisco and closed for Mix Master Mike at 1Oak in Hollywood, CA.
Erikk Aldridge
Erikk Aldridge has dedicated his life to advocating for and developing social impact programs that have enriched the lives of thousands of Angelenos. Erikk serves as LA28's steward in social impact, community outreach and civic engagement to uplift LA's diverse communities and co-create the human legacy for the LA28 Olympic and Paralympic Games. He is charged with expanding LA28's commitment to youth sports and economic empowerment including equitable procurement opportunities and inclusive workforce opportunities ahead of the 2028 Games. He also supports critical work in the development of arts and culture and transportation strategies for LA28. Erikk comes to LA28 after an extensive career in social impact and corporate philanthropy with AEG, Disney, the Los Angeles Dodgers and the Los Angeles Lakers. He also spent 6 years in nonprofit leadership as the CEO of the Boys & Girls Club of Venice where he oversaw the preeminent arts program in the Boys & Girls Club movement. A native of Inglewood, California, he is a graduate of UC San Diego.
Gustavo Herrera
Gustavo was appointed as Arts for LA's Executive Director in December 2018. Prior to working with us, he was the Western Regional Director for Young Invincibles (YI), where he was responsible for leading YI's California offices, including its West Coast expansion. As director, he set strategic direction and advanced YI's policy priorities on health care, higher education, jobs, and civic engagement for the region.
Before starting at Young Invincibles, Gustavo was the Chief Operating Officer (COO) of L.A. Plaza de Cultura y Artes (LAPCA), overseeing the day-to-day operation of a county museum, including the oversight of a master plan committee responsible for strategically developing three acres of additional museum campus. From 2010-2012, Gustavo led the Maestro Foundation, a classical music and performance arts foundation, as the Director of Organizational Development. Between 2007-2010, he assessed and recommended business growth strategies in the US marketplace for the global Fortune 500 Company, American Honda Motors, Co.
Gustavo holds a Master of Business Administration (MBA) degree from American Jewish University and a dual Bachelor of Arts in Global Studies with an emphasis in socio-politics and economics and Art History from the University of California Santa Barbara. Gustavo served on the Board of Directors of the Create: Fixate Arts Organization (2006-2010). He is a current Strong Workforce Implementation Advisory Board Member for the California Community Colleges, Advisory Board Member for the California Physician's Alliance and founding Board Member of Silverlake Forward.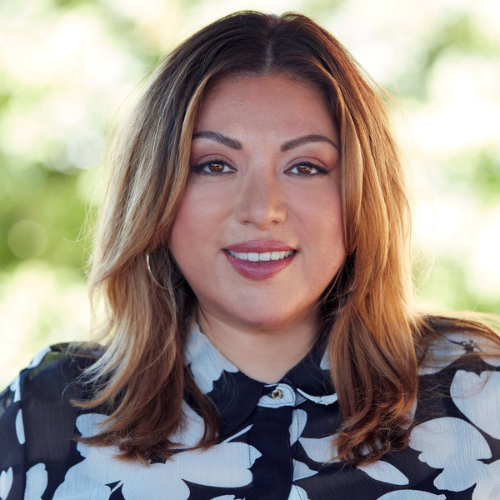 Jennifer Cuevas
Jennifer M. Cuevas (she/her/ella) is a Los Angeles-based arts executive, entrepreneur, advocate and cultural producer who currently serves as Executive Director of Self Help Graphics & Art. She is also the founder of Jenerate Media, a Los Angeles-based communications agency that for two decades, has specialized in the visual and performing arts, social impact and amplifying the missions and programmatic work of artists and non-profit institutions. She has a passion for storytelling, connecting people, and a 20+ year history of advancing the arts in Los Angeles. In addition to her expertise in communications, cultural policy and advocacy, Jennifer is a multifaceted leader and brings with her diverse experiences in the nonprofit sector. Jennifer has previously worked with the Vincent Price Art Museum, LA Commons in collaboration with the City of LA's Department of Arts and Culture (DCA), Academia Avance Charter School (Avance), California Native Vote Project (CNVP), Women Organizing Resources, Knowledge and Services (WORKS), Alliance for California Traditional Arts (ACTA), and many others. Jennifer received a B.A. in Communications, with a concentration in Public Affairs/Information, from the University of La Verne. She currently serves on the Board of Arts of LA.
Jennifer Vides
As Metro's first Chief Customer Experience Officer, Jennifer Vides is responsible for driving the enhancement of riders' overall experience with Metro. In this role, Jennifer taps her expertise in organizational change and strategic communications to advance a customer-first culture, and her deep experience in customer-focused branding to ideate and launch new initiatives. In her first year in the role, Jennifer oversaw the introduction of the Metro Ambassador pilot program which brought more than 300 unarmed staff to work alongside homeless outreach teams, Metro security and law enforcement as a part of the agency's re-imagined multi-layered public safety plan. Jennifer also oversaw the grand opening of Metro's new K light rail line, as well as the Regional Connector stations, placing arts and culture as the center. Jennifer joined Metro from Southern California's regional rail service Metrolink, where she launched the SoCal Explorer loyalty program, the 5-Day and 10-Day Flex Passes targeted to those now telecommuting since the pandemic, and a customer opinion panel to put customers at the center of decision-making. At the same time, she updated the brand's positioning and identity to reflect its shift from commuter rail to a regional passenger rail operator that connects people to work, family, friends, and fun. Jennifer previously led marketing, communications, and brand at the Public Media Group of Southern California, LA's flagship PBS station formed following the merger of PBS SoCal and KCET. She also brings private sector experience, having directed marketing and communications at retailers Hot Topic, Torrid and Gymboree, as well as leading regional and global teams for communications firms Burson- Marsteller, Weber Shandwick and the MSL Group. Jennifer is of Salvadoran descent, was raised in El Salvador, Puerto Rico, and Costa Rica, and is bilingual (English and Spanish). She holds a B.S. in Communications with a double-major in French from the University of Miami (Fla).
Jo Lopez
Jo Lopez is a SoCal based drag queen who has had the pleasure of entertaining and hosting in some of the premiere gay clubs and venues in the area. From Palm Springs to Long Beach to West Hollywood, you can catch Jo performing almost every weekend in a variety of gigs. In addition to clubs and bars, Jo has also had the honor of performing at various theaters in the area such as South Coast Repertory, Music Theater West, and McCoy Rigby Entertainment. Jo has also guest starred in the HBO Series Generation and The Gordita Chronicles. Join Jo for some theatrical drag that highlights the fun of life, drag, and music.
Jonathon Glus
Jonathon Glus (he/him) is the City of San Diego's executive director for arts and culture, and director of the department of cultural affairs. He leads the city's team responsible for the city's investment in the arts, culture and creative industries, with a $28 m budget, including a $16 million annual grants program for nonprofit arts organizations and now individual artists, an extensive public art program and a downtown theater. As a border city, he and his team work internally across many departments, including parks, libraries, economic development, mobility and sustainability, planning and the Office of Race & Equity. Externally, he and his team work closely with partners in philanthropy, tourism, community development and binational and international cultural initiatives. Currently, Glus is the city staff lead to World Design Capital 2024 San Diego – Tijuana, the first such designation to be held by a US city and the first binational region to do so, and is leading the city's first citywide cultural planning initiative, in partnership with the Office of Race & Equity and the Office of the Mayor. Jonathon has more than two decades of experience in the public sector in senior cultural leadership roles, in Sacramento as director of cultural and creative industries for that city; as CEO of Houston Arts Alliance in Houston, TX; here in LA as executive director for Arts & Culture for the city of Pasadena; and prior to that in Chicago and Evanston, IL. His arts career began with the International Sculpture Center, in Washington, DC, where he wrote for SCULPTURE magazine and traveled exhibitions internationally. He studied liberal arts at Earlham College and urban economics and public policy at Indiana University, where received his BA. He pursued masters work in art and architectural history at University of Illinois, and later received a certificate in British urban policy at University of Kent, in Canterbury, England.
Jonathan Muñoz-Proulx
Jonathan Muñoz-Proulx (he/him)is Artistic Director of the Los Angeles LGBT Center where he leads the Lily Tomlin/Jane Wagner Cultural Arts Center's Renberg Theatre, Davidson/Valentini Theatre, and Advocate & Gochis Galleries. He has served on the Latinx Theatre Commons National Advisory Committee and held positions as Director of Cultural Programming at A Noise Within, Associate Producer at Skylight Theatre, Vice Chair of the Alliance of Los Angeles Playwrights, and Artistic Assistant at East West Players. Muñoz-Proulx has adjudicated on grant panels for Perenchio Foundation, California Arts Council, and the LA County Department of Arts and Culture. He has served as adjunct faculty to the USC MFA in Acting program and as the 20/21 Edgerton Guest Artist in Residence at Occidental College. Muñoz-Proulx is a board member of Artist Magnet and sits on the Advisory Council for TheatreWorkers Project.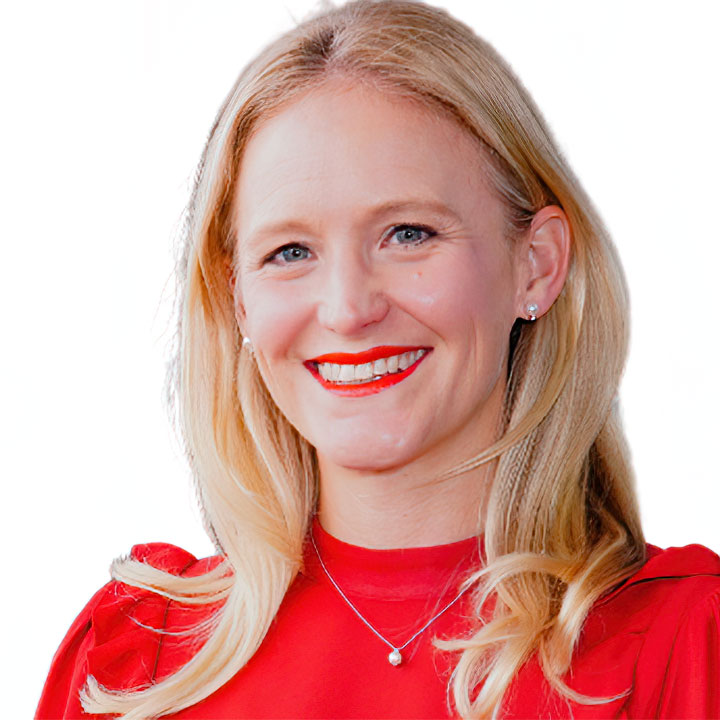 Kelly LoBianco
Kelly LoBianco is the inaugural Director of the newly-created Los Angeles County Department of Economic Opportunity. Most recently, she served as Chief Program Officer for a leading NYC-based nonprofit, The HOPE Program, growing workforce development and social enterprise programming in the green economy. Prior to that, Kelly served as Assistant Commissioner of Training for the NYC Department of Small Business Services and held various roles in local and state government in New York as well as the US Senate in Washington DC. She earned an MPA from Columbia University and a BA in Political Science from Northwestern University.
La'Toya Cooper
La'Toya Cooper is a hardworking mother of two beautiful kings. She was born and raised in Los Angeles Ca where she became a victim and survivor of the child welfare system. She is a proud advocate to help change this system for our future and our children's future. La'Toya is a part of Lens Co's collaborative project developing a Young Person Led Intermediary. She is also a part of The LA County Youth Commission where, along with other young leaders, she is a current voice for the young people in our county. La'Toya is passionate about fighting the injustice of probation, child welfare, and the homeless systems creatively . Her passion is expressive writing and helping others. She strives to be the best authentic person she can be despite the odds against her. "I want to travel the world to meet every race and experience every culture. I'm done surviving I want to live."
Morenike Dosu
Morenike Dosu (she/her) serves as Director – Diversity, Equity, & Inclusion (DEI) Business Partner for DreamWorks Animation. In this role, she draws upon her 20+ years of Animation + VFX experience to develop and execute DEI workforce initiatives aligned with DreamWorks' goals to recruit, retain and cultivate their inclusive workforce. A key strategic partner to DreamWorks' business leaders and HRBPs, Morenike drives measurable, systemic and sustainable change across DreamWorks while leading the studio's long-term DEI framework. By diagnosing issues/needs and analyzing data related to DEI, Morenike builds strong relationships within all levels of the studio's workforce and partners with multiple DEI stakeholders across DreamWorks and Universal Filmed Entertainment Group (UFEG) to develop and implement efforts that foster a studio culture where everyone can do their best work. Prior to DreamWorks, Morenike has worked across the world at top-tier global studios such as Animal Logic in Sydney, The Moving Picture Company in London, and Framestore in Los Angeles. She's been credited on blockbusters such as Prometheus, The Jungle Book, and Legend of the Guardians: The Owls of Ga'Hoole.
Patricia "Patty" Huerta
Patricia "Patty" Huerta (she/her/ella) is a first-generation Mexican American performing artist, dance-maker, curator, community organizer, arts advocate, and educator from East L.A. who is dedicated to amplifying the stories of her Latiné culture by weaving together her Afro-Latin Social Dance background with her contemporary dance practices.
She received her B.A. and M.F.A. in Dance and Experimental Choreography from UCR, where she earned The Gluck Fellowship of the Arts, M.F.A. Graduate Fellowship, and UC MEXUS Grant. Patty has collaborated and presented work at The Odyssey Theatre, Redcat Theater, The Ford, Our L.A. Voices at Grand Park in Los Angeles, UCR ARTS Museum, Oxy Arts at Occidental College, FLACC Festival, Mission Dance Theater, Berkeley Arts Museum (BAM), Highways Performance Space, Human Resources L.A., the BlakTinx Dance Festival in Arizona and L.A., and México City. She has taught and choreographed for the Tournament of Roses Parade at Pasadena City College, ACDFA Dance Festival at California State University, Long Beach, various K-12 schools in Southern California, University of California, San Diego (UCSD), and is currently a faculty member in the Department of Dance at UCR.
Rachel S. Moore
Rachel S. Moore is president and CEO of The Music Center, Los Angeles' premier performing arts center and the third largest performing arts center in North America. In that capacity, she leads the $70 million company that manages The Music Center campus and operates and programs Grand Park on behalf of the County of Los Angeles. In total, Moore manages and operates more than $2 billion in county assets. Moore also oversees The Music Center's programming work created by its programming engine, TMC Arts. She serves as presenter and curator of an internationally acclaimed dance series, Glorya Kaufman Presents Dance at The Music Center, as well as several innovative programs, events and activities that are introducing new audiences to the performing arts. Additionally, she guides The Music Center's multi-faceted K-12 arts education initiatives, which reach more than 150,000 students each year all over Southern California, making The Music Center one of the largest arts education providers in the United States. Moore joined The Music Center from American Ballet Theatre (ABT), one of the world's great dance companies, where she served as CEO since 2011 and as its executive director since 2004.
Rick Noguchi
Rick Noguchi is the President and CEO of California Humanities, the only statewide nonprofit organization dedicated to promoting the humanities in California. California Humanities produces, funds, creates, and supports humanities-based projects that connect Californians to ideas and one another in order to understand our shared heritage and diverse cultures, inspire civic participation, and shape our future. Previously, Rick served as the chief operating officer at the Japanese American National Museum (JANM) in Los Angeles, where he led the strategic direction of the museum and oversaw programs, development, and communications. He has also served as a senior program officer at the James Irvine Foundation and California Community Foundation. Rick earned a Master of Fine Arts degree from Arizona State University and a Masters of Business Administration from Pepperdine University, and serves on the board of the California Association of Museums. He is a published poet (The Ocean Inside Kenji Takezo), children's book author (Flowers from Mariko), and an avid surfer.
Dr. Ryan J. Smith
Dr. Ryan J. Smith supports the policy, advocacy, organizing, and powerbuilding efforts for Community Coalition. Prior to joining the Community Coalition, Ryan served as the Chief External Officer for LA Unified's Partnership for Los Angeles Schools, overseeing the organization's development, communications, policy and advocacy, and family and community engagement initiatives. Before that, Ryan served as the Executive Director of the Education Trust-West and Vice President of Strategic Advocacy for the Education Trust, a national education civil rights organization dedicated to closing opportunity gaps. At The Education Trust-West, he worked on producing actionable, accessible research and advocacy tools that reached state policymakers and on-the-ground community advocates and education leaders alike. Ryan also led the team's development and production of Black Minds Matter: Supporting the Educational Success of Black Students in California and The Majority Report: Supporting the Educational Success of Latino Students in California. Before Ed Trust, he served as the Director of Education Programs and Policy for the United Way of Greater Los Angeles, where he was responsible for education program and policy efforts for the organization. Ryan holds a Bachelor of Arts degree in Political Science from UCLA, and a Doctorate of Education from UCLA. He served as an Annie E. Casey Children and Family Fellow and a Coro Fellow in Public Affairs. State Superintendent Tony Thurmond appointed him as a Co-Chair of his Closing the Achievement Gap Initiative.
Snehal Desai
Snehal Desai is the incoming Artistic Director of Center Theatre Group (CTG). One of the largest regional theaters in the country. He is a champion of building community through compelling, transformative artistic works. Snehal comes to CTG, after seven years as the Producing Artistic Director of East West Players, designated an American Cultural Treasure by the Ford Foundation and the nation's largest and oldest Asian-American theater company. A Soros Fellow and the recipient of a Tanne Award, Desai was in the Inaugural Class of Theatre Communications Group's (TCG) "Spark" Leadership Program and the Inaugural Recipient of the Drama League's Classical Directing Fellowship. While at East West Players, Desai produced and directed the three highest grossing and most attended shows in EWP's fifty-seven year history including the post-Broadway premiere of Allegiance starring George Takei. During his tenure at East West Players, Desai led co-productions with Center Theater Group (CTG), Pasadena Playhouse, Rogue Artists Ensemble, the LA LGBT Center, Robey Theater Company, The Fountain Theatre, API Rise, the Japanese American Cultural and Community Center (JACCC) and TaikoProject to name a few. East West Players' collaboration with singer/songwriter Daniel Ho was nominated for a 2022 Grammy Award. As an artistic leader, Snehal has sought to raise awareness on social issues that affect Angelenos through impactful and empowering storytelling. Desai has served on the boards of the Consortium of Asian American Theaters and Artists (Caata), Theater Communications Group (TCG) and Los Feliz Charter School for the Arts (LFCSA). He currently serves on the board of the National Alliance for Musical Theatre (NAMT); is a member of the Lincoln Center Directors Lab; and was a literary fellow with London's Royal Shakespeare Company. Most recently, Snehal was on the faculty of USC's graduate program in Arts Leadership where he taught Executive Arts Leadership. He is a graduate of Emory University and the Yale School of Drama.
Dr. Stacy Brightman
The first Executive Director ever for The Ebell of LA, Dr. Stacy Brightman is responsible for creating and implementing a vision for dynamically increasing The Ebell's engagement with and impact on the broader community. Together with The Ebell's Board of Directors and corps of 500 member volunteers, she leads the strategic planning to advance organizational capacity, governance, member and community engagement, and the preservation and utilization of The Ebell's historic 83,000 square foot arts-focused campus. She establishes initiatives and partnerships that center The Ebell of LA as a treasure both because of its history and beauty, but also as a vibrant and accessible hub for the performing and visual arts, public scholarship, community impact, and civic leadership. Prior to joining The Ebell, Stacy served as Vice President for LA Opera's renowned community, education, and learning department from 2000-2021. She developed and produced the company's acclaimed education, community, and festival programs serving more than 220,000 students and family members annually through in-person and online programs; developed, promoted, and supervised arts equity and access initiatives; and led cultural practice and inquiry projects.
Stephania Ramirez
Stephania Ramirez (she/her) is Executive Director of the Perenchio Foundation, a major philanthropic organization in Los Angeles. mThrough strategic giving, the Perenchio Foundation is working to fortify the LA arts community and strengthen the creative sector, a pillar of the regional economy. As a Mexican immigrant, Stephania brings a deep commitment to the Foundation's mission of fostering equitable, culturally vibrant, and inclusive communities. Stephania's extensive experience in philanthropy includes nearly a decade in strategic roles at California Community Foundation. There, she spearheaded the 2020 US Census "We Count LA" campaign, the largest community outreach effort in the nation, which included the development and fundraising of a $30+ million pooled fund. She also led the Fellowship for Visual Artists program to support artists who live, work, and create in LA County. While at California Community Foundation, Stephania moved swiftly to bring the power of philanthropy to bear on the challenges of the COVID-19 pandemic. In addition to initiating emergency response efforts and partnerships with local and state governments, she launched the LA Arts Relief & Recovery Fund to deliver resources directly to organizations hard-hit by the pandemic. The $40+ million fund represents a collaboration of local and national philanthropy and is the largest-ever pooled private investment for arts in LA County. Previously, Stephania oversaw a $50 million portfolio of science education, research, and STEM-related programming grants in the San Francisco Bay Area, as well as the launch of the Betty Irene Moore School of Nursing at the University of California, Davis, on behalf of the Gordon and Betty Moore Foundation. Stephania serves on the board of the Center for Nonprofit Management and various advisory committees.
Sue Bell Yank
Sue Bell Yank is a writer, curator, educator, and arts administrator. She has worked in arts, entertainment, and public schools for nearly 20 years, including as Deputy Director of 18th Street Arts Center and Associate Director of Academic Programs at the Hammer Museum, where she formed city-wide partnerships triangulating communities, artists, civic agencies, and schools. She created an online education platform for the Oprah Winfrey Network, and has worked as a teacher and curriculum specialist in and out of public schools. Her expertise lies in art with social impact, public art installations, cultural programming with community partnerships, strategic communications and digital marketing, and organizational strategy. Her interest in urban planning and affordable cities led her to create a six-episode podcast about housing in Los Angeles called Paved Paradise. She has taught at UCLA, Otis, and USC, frequently writes about socially engaged art practice and pedagogy, and has been a Field Researcher for A Blade of Grass and Asian Arts Initiative. She is a Commissioner on the City of Glendale's Arts & Culture Commission, and has consulted with a wide range of nonprofits on audience development, strategic planning, and visioning in the arts under the auspices of the California Arts Council, the Center for Cultural Innovation, and the City of West Hollywood. Yank received a BA from Harvard University and an MA in Public Art Studies from the University of Southern California.
Tristan Victor & Xochitl Jazmin
Tristan Victor is a ceremonial facilitator, empowerment coach and an apprentice of the Kalpulli Teocali Olin. A community carrying the teachings from the Tezcatlipoca tradition. He's also the founder of INPWR a men's micro-dosing community on a mission to empower Masculine identified people in reclaiming their roots, healing ancestral trauma and creating a fulfilling life through the integrated and grounded approach of psychedelic medicines.
Xochitl Jazmin Villa is an intuitive facilitator of healing and spiritual transformation, born and raised in Los Angeles. She has spent the last 8 years refining her gifts and specializes in what she considers Transcendental Medicinal Arts. Her offerings range across multiple healing modalities, including but not limited to traditional Curanderismo, Hands-On Quantum Alignment, cannabis + psychedelic integration/education/peer support, the art of ceremony, intuitive + psychic development, ancestral remembrance, herbalism, energywork, bodywork, meditation, yoga, sound healing, oracle readings, dream work etc. In 2019, she was initiated into the Mexica path of curanderismo as Itzli Ocelotl. With reverence and humility, Xochitl continues to carry and share the ancestral teachings passed onto her by Maestra Cuauhtli Cihuatl.