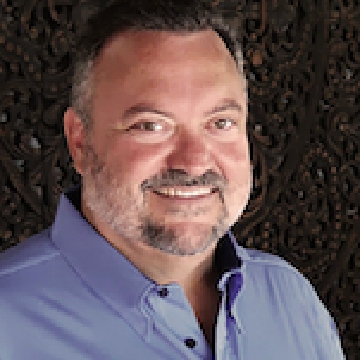 Cliff has garnered a reputation for being one of the top producers of award-winning experiences including Universal Studios' WaterWorld Stunt Show, FiestaAventura's Templo Del Fuego, Bollywood Park and Motiongate including the THEA Award-winning DreamWorks Animation Zone.
Having earned his MFA at the Yale School of Drama, Cliff has collaborated with some of the most creative people in the entertainment industry (notably as producer on Tokyo DisneySea and DisneyFest Asia). Cliff was one of the original founders of Thinkwell Group for which he served as CEO and Chairman for over a decade. Cliff produced notable projects including Warner Bros. Studio Tour: The Making of Harry Potter; Sesame Presents: The Body touring exhibit and many more projects for Universal Studios, Walt Disney Entertainment, Harrah's Entertainment and MGM Studios. In 2011, Cliff founded the entertainment development company Mycotoo, Inc., which was designated a top media company by Inc. 500 in 2017.
As chairman, Cliff has continued to build on his reputation of delivering compelling experiences. Mycotoo's design collaborations have resulted in the opening of two theme parks (Motiongate and Bollywood Parks) for which Cliff oversaw the production development, strategic planning and team staffing. He built the award-winning creative team and served as liaison to facilitate master planning, production design, engineering and management of the specialty groups involved with the both parks. Cliff has been an invited speaker on multiple industry panels. His roots in theatre keep him anchored to like-minded organizations. He serves as board member for the Yale Global Alumni Leadership Exchange (YaleGALE) – an international leadership exchange with China, France, United Kingdom, South Africa and Mexico; And Ojai Valley Playwrights Association – a non-profit group that champions the introduction of new, aspiring playwrights to wider audiences off and on Broadway.